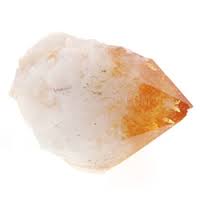 Citrine
Citrine is a fabulous stone when used in healing. It is good for livening up the place with elements of joy and playfulness. Like Jasper it has a good sense of knowing when to work with you and when to call out to work with you in a joyful way. It is a great stone for boosting personal confidence, self-esteem, self-worth and for helping you find your true sense of self.
Not only is it good for working with the solar plexus chakra center, it is also good for curbing addictions, cravings; it compliments Amethyst in Ametrine for combining two qualities of stone together. It can entwine two different healing qualities into one consciousness and work with both Amethyst healing properties and also Citrine healing properties into one.
Citrine helps with the spiritual higher self as well and is a enhanced self-cleanser as well as generator of positive energy. Citrine will aid to illuminate the joy in our lives and bring positivity where it is needed to flow through to light our world.
You can use citrine in healing, magic, meditation, or spell-work and with grids. Just simply go with what you feel drawn and allow the consciousness teach you what the stone itself knows.